INNOVATIVE LEADERS
Jaguar has been driven by innovators and entrepreneurs from the very start. Inspired by the legends of the past like Sir William Lyons, Malcolm Sayer and William Heynes, today's Jaguar leadership team are focused on the future of the brand.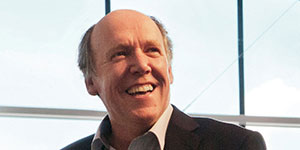 Ian Callum, Director of Design, Jaguar.
Inspired by the XJ6 as a schoolboy, Ian Callum has realised his dreams as Director of Design for Jaguar.
Find out more